Thank you to all of our sponsors and supporters who have helped us make A NEW WAY FORWARD
Note from the President & CEO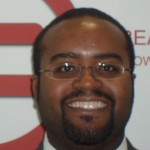 Now that the dust has settled and the smoke has cleared its time for the real work to begin. In case you missed it, our humble organization was honored to invite Dr. Bill Cosby to our fair city to electrify and empower the masses. Dr. Cosby dedicated an entire weekend of his time to our hefty cause, uniting the city in A New Way Forward. His presence in our town caused such a buzz that we could barely keep up with all the positive press across the country about this enormous event. Having said that we are pumped and ready to move on to the next step. We would like to thank all of our supporters but especially those that volunteered their time and energy to make this one of the biggest and best weekends this city has ever seen.
Rev. John C. Jones – President / CEO
Subscribe to our Subscribe to our channel at youtube.com/GTUL100 You Tube Channel  and stay up to date with messages from our President / CEO John Jones.
WHAT WE DO
Education and Youth Services
1All that we do as adults is built on a foundation of education. The primary focus of our organization is on equal opportunity education for all students. We offer a wide range of educational programs that serve youth and adults. Our programs are designed to compliment the current trends and climate of the modern workforce and are built to level the playing field for minorities and those that are disadvantaged.
Workforce Development
2In our modern economy it is even more critical that we properly train and assist those in need of employment to get the skills and experience needed to be successful in the workforce. We have extensive programming and staff resources available to achieve the very ambitious goal of turning the unemployment rate of Toledo on its head. We currently service clients seeking employment and offer one on one assistance to help them over come any barriers they may have.
Health and Quality of Life
3Nothing is more important than living a happy, healthy, and full life. We offer senior services, health awareness and youth activity programs in order to help improve the quality of life in the Toledo community and beyond. Our programs, partnered with local community organizations focus on improving the entire being (mind, body, and spirit) while encouraging people of all ages to reach their full potential as a productive addition to their community.
Our Vision and Social Media Mission
4 The vision of the Greater Toledo Urban League is an empowered community of economically and socially self suffiecient individuals." Having said that there is no more powerful movement then that of the social media community. You can find us on all the major social media outlets sharing our resources and presenting our achievements to the community.
Latest posts from the Blog